Why choose between your two loves (aka coffee and alcohol) when you can have both? SKYY is welcoming Cold Brew Coffee vodka into its portfolio.
I got the chance to taste the newest addition to SKYY Infusions ahead of its release, and holy cocktail is it good. The smell of vodka is unmistakable, and it's what I was expecting when I opened the cold-brew coffee bottle. However, I was pleasantly surprised when I did and all I could smell was coffee. It was just as dangerous when I add a couple shots to my iced coffee one Saturday. You can hardly taste the alcohol, which is equal parts amazing and scary.
The SKYY Infusions Cold Brew Coffee has a 35% ABV. A 750-milliliter bottle costs $13.99, and the 1-liter is $16.99. The new flavor joins the brand's line of other infused vodkas, including Sun-Ripened Watermelon, Citrus, Blood Orange, Pineapple, Bartlett Pear, Honeycrisp Apple, Tropical Mango, Texas Grapefruit, Pacific Blueberry, Georgia Peach, Vanilla Bean, Wild Strawberry, Cherry, and Raspberry.
The vodka is infused with Arabica coffee beans, which captures "the fantastically mild, sweet, and less bitter coffee taste that people crave with cold brew," according to a press release.
Again, and I can't stress this enough, you will not regret trying this SKYY vodka. It pairs well with iced coffee or cold brew and is the perfect addition to brunch. The bottle is currently chilling in my refrigerator, so you know what I'll be up to this weekend!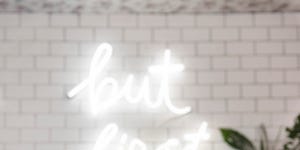 Source: Read Full Article