In a recent study published in The Lancet Regional Health – Europe, researchers performed a prospective case–control study in pregnant women with confirmed coronavirus disease 2019 (COVID-19). They used prenatal magnetic resonance imaging (MRI) to examine the effects of severe acute respiratory syndrome coronavirus 2 (SARS-CoV-2) on their fetuses and extra-fetal structures, including the placenta.
Background
Most previous prenatal studies evaluating the effects of SARS-CoV-2 infection during pregnancy examined histopathology of placentas and fetal structures. There is a lack of studies showing how various SARS-CoV-2 variants affect fetuses.
In this regard, MRI technology could help gather in-depth insights into the placental structure and examine fetal organs. Unlike pathological workup, which shows end-stage placental development ex vivo, fetal MRI reliably detects specific structural or other placental aberrations at prenatal stages of development. Also, it is a non-invasive diagnostic tool that could remarkably present the visual impact of SARS-CoV-2 on fetal development.
About the study
In the present study, researchers performed prenatal MRI on 38 pregnant women with confirmed COVID-19, referred to this study by two obstetric centers in Vienna, Austria. They determined the infecting SARS-CoV-2-variant by direct whole genome sequencing, real-time reverse transcription-polymerase chain reaction (RT-PCR) melting curve analysis, or the time of infection.
The control group comprised 38 non-infected pregnant women matched 1:1 based on gender, gestational age ( ±6 days), and MRI scanner field strength. They included the pathohistological assessment of the placenta and vaccination status of the pregnant females in the study analysis, wherever feasible.
Finally, the team quantified the thickness and shape of the placenta, probable lobulation, cervical lengths, hemorrhages, and vascular lesions using MRI scans. They used prenatal ultrasound for fetal growth restriction (FGR) assessments, adhering to the Delphi consensus. In addition, they scanned fetuses for brain or organ aberrations.
Study findings
There were 38 cases of pregnant women with SARS-CoV-2 infection, of which 20 and 18 had infections from pre-Omicron and Omicron subvariants, respectively. The team performed prenatal MRI on an average of 83 days after the first positive RT-PCR test.
Prenatal MRI detected placental damage caused by SARS-CoV-2 infection. Both pre-Omicron and Omicron cases had abnormalities in the form of a globular placenta. However, the effects of pre-Omicron variants were more severe on placental functions, most likely due to the lower pathogenicity of Omicron. Yet, even Omicron infection in pregnant females resulted in globular shape changes of the placenta. Overall, the MRI results evidenced that malperfusion of placental vessels adversely affected the fetuses.
Besides placental insufficiencies associated with vascular causes, the researchers also noted an increased incidence of FGR after infection with SARS-CoV-2 pre-Omicron variants. This finding is consistent with the Stoecklein et al. study results showing reduced fetal lung volume after SARS-CoV-2 infection. Pre-Omicron-infected women also had significantly thickened placentas with more frequent lobules and hemorrhages. Note these changes also occur to a smaller extent during normal "placental aging" and show on an MRI after the 24th week of gestation.
Three fetuses showed organ abnormalities in the liver and brain, showing the possibility of more perinatal vascular events in the brain. Furthermore, these abnormalities emphasized the pathophysiological vascular component of SARS-CoV-2 infections during pregnancy. SARS-CoV-2 enters the placental tissue by docking to the highly expressed angiotensin-converting enzyme 2 (ACE2) in fetal placental vessels and the stromal cells in the decidua. Thus, all pregnant women should be screened by MRI for a close morphological examination of the placenta after contracting COVID-19.
Conclusions
Prenatal MRI could be an excellent in vivo diagnostic tool for detecting potential COVID-19-related pathologies in the fetuses and placenta. It remarkably detected placental lesions based on vascular malperfusion in pregnant women infected with SARS-CoV-2. It also uncovered that these changes were more pronounced in females infected with pre-Omicron variants than in Omicron, justifying COVID-19-related morbidity of the fetus.
Journal reference:
Patric Kienast, Daniela Prayer, Julia Binder, Florian Prayer, Sabine Dekan, Eva Langthaler, Benjamin Sigl, Sabine Eichinger, Nicole Perkmann-Nagele, Ingrid Stuempflen, Marlene Stuempflen, Nawa Schirwani, Petra Pateisky, Christian Mitter, and Gregor Kasprian. (2023). SARS-CoV-2 variant-related abnormalities detected by prenatal MRI: a prospective case–control study. The Lancet Regional Health. doi: https://doi.org/10.1016/j.lanepe.2023.100587 https://www.thelancet.com/journals/lanepe/article/PIIS2666-7762(23)00005-4/fulltext#secsectitle0065
Posted in: Medical Science News | Medical Research News | Disease/Infection News
Tags: ACE2, Aging, Angiotensin, Angiotensin-Converting Enzyme 2, Brain, Coronavirus, Coronavirus Disease COVID-19, covid-19, Diagnostic, Enzyme, Ex Vivo, Genome, Histopathology, Imaging, in vivo, Liver, Magnetic Resonance Imaging, Omicron, Placenta, Polymerase, Polymerase Chain Reaction, Pregnancy, Prenatal, Respiratory, SARS, SARS-CoV-2, Severe Acute Respiratory, Severe Acute Respiratory Syndrome, Syndrome, Technology, Transcription, Ultrasound, Vascular, Whole Genome Sequencing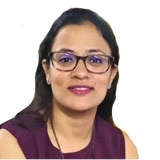 Written by
Neha Mathur
Neha is a digital marketing professional based in Gurugram, India. She has a Master's degree from the University of Rajasthan with a specialization in Biotechnology in 2008. She has experience in pre-clinical research as part of her research project in The Department of Toxicology at the prestigious Central Drug Research Institute (CDRI), Lucknow, India. She also holds a certification in C++ programming.
Source: Read Full Article