There is a certain amount of apprehension when considering participating in clinical trials. They are a useful tool to determine if a procedure or medication is effective and ready to be distributed to the wider population. Participants could be randomly selected or might have specific underlying conditions needed to test the treatment.
Image Credit: PeopleImages.com – Yuri A/Shutterstock.com
Participants in the trial are randomly assigned to trial the treatment or to receive the placebo or an already widely available treatment as a control. Criteria such as age, ethnicity, and blood test results may affect your ability to participate in certain trials, whereas others seek out patients with specific conditions to participate.
Each participant to take part in a clinical trial must undergo a process called informed consent which ensures that they know what the trial entails and the risks and benefits of taking part in it. An independent committee, the Institutional Review Board, ensures the trial complies with specific guidelines that protect the participants and the wider public.
The Food and Drug Administration (FDA) also ensures clinical trials comply with well-defined guidelines, ensuring that the benefits acquired from the trial outweigh the potential risks associated with partaking in it.
There are risks involved with participating in clinical trials, especially in the early phases of the process. It is important to understand the risks when joining a clinical trial and ensure you are happy with them. Many clinical trials are paid, and it is seen as compensation for the risk of participating.
Early phase trials are the best paid as they are seen as the ones with the most risk associated with them. This is because the product hasn't been tested extensively yet, and the salary is usually around $2,000. The area of research can also affect how much compensation is offered, with clinical trials exploring cardiovascular disease and blood disorders, among other conditions, being more highly paid than in other areas.
Drug Discovery eBook
Compilation of the top interviews, articles, and news in the last year.
Download a free copy
What a clinical trial entails can vary widely depending on what data is being collected. The variety of tasks that may be asked of you can range from taking yet-to-be-approved drugs to having your brainwaves monitored via electrodes stuck to your head.
The compensatory fee is a popular reason to participate in a clinical trial. Another common reason is to gain access to treatments that have not been made readily available to the public and trial possibly ground-breaking procedures. This could be very desirable to people who suffer from underlying conditions that do not yet have an effective treatment.
Although the treatment could succeed and influence the patient's condition, they could also be put into the placebo group and receive ineffective treatment. Or, although far less likely, the tested treatment could have unknown limitations or drawbacks and not provide relief to the patient.
What Influences Patient Retention in Clinical Trials?
There are many different options when considering which clinical trial to partake in. It is a good idea to research and find out what trials are taking place, how suited you are to them, and how comfortable you feel taking part in them. Some websites will allow you to filter potential clinical trials and make your decision easier.
You must ensure you feel comfortable with what the trial entails and know what is involved. The trials in their earlier phases may pay more, but there is a higher risk associated with taking part. It is important to ensure you know exactly what you will be signing yourself up for and the potential risks it disposes you to.
It is a good idea to contact the companies running the trial once you have found a few trials you are potentially interested in taking part in. They will be able to inform your decision and ensure you know what the trial entails. Although it is very rare for a clinical trial to have serious adverse side effects, it has been known to happen. This is something that must be taken into consideration when signing up to take part in clinical trials.
Another downside to participating in trials is the inconvenience of possibly having to visit a clinic or hospital to be monitored or receive treatments. There is also the possibility of sticking to a complicated treatment regime. However, the increased medical attention and the possibility of contributing to treatment options could still encourage people to participate.
The option of taking part in a clinical trial has many potential risks and inconveniences but also has many potential benefits. Before participating in one, it is always a good idea to talk to your doctor and ensure that the treatment will not adversely affect you. If you have ensured that you understand the procedure and are happy with the risks and compensation, taking part in clinical trials is a viable way of earning quick money and aiding the development of new treatment options.
References:
Corliss, J. (2016). Thinking about joining a clinical trial? Here's what you need to know. Harvard Health Publishing. https://www.health.harvard.edu/blog/thinking-joining-clinical-trial-heres-need-know-2016090110187. Accessed on 07/03/2022
Dixon, J. (2011). Jodie Dixon: Taking part in clinical trials-what is it like to be a human guinea pig? The BMJ Opinion. https://blogs.bmj.com/bmj/2011/02/21/jodi-dixon-taking-part-in-clinical-trials-what-is-it-like-to-be-a-human-guinea-pig/. Accessed on 07/03/2022
Kantor, E. (2021) How to find and take part in paid clinical trials. Antidote. https://www.antidote.me/blog/how-to-find-and-take-part-in-paid-clinical-trials. Accessed on 07/03/2022
Further Reading
All Clinical Trial Content
What is a Phase 0 Clinical Trial?
What is a Phase 1 Clinical Trial?
What is a Phase 2 Clinical Trial?
What is a Phase 3 Clinical Trial?
More…
Last Updated: Feb 1, 2023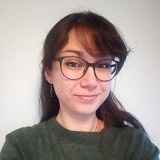 Written by
Grace Plahe
Grace is currently studying for her masters by research at the University of Salford, UK. Her research is looking into the advantages conferred by temperate bacteriophage to the Liverpool epidemic strain (LES) ofPseudomonas aeruginosain different conditions. This has applications in the control and treatment of cystic fibrosis infections. She is due to finish her project by the beginning of 2023 as she is studying part time while also working as a research technician.
Source: Read Full Article