The American College of Physicians has issued new guidelines for managing acute major depressive disorder, suggesting those with moderate to severe depression may start with cognitive-behavioral therapy (CBT) alone or a second-generation antidepressant (SGA) alone.
The guidelines also state that patients with mild depression should start with CBT alone, and if a patient with moderate to severe depression prefers, they can use a combination of both CBT and an SGA.
These nuanced recommendations contrast sharply with the 2016 ACP guidelines for depression, which lumped all stages and severity levels together, and came with just one recommendation: Clinicians should choose between CBT and an SGA.
More data have come to light over the years, requiring the present update, reported lead author Amir Qaseem, MD, PhD, vice president of Clinical Policy and the Center for Evidence Reviews at the ACP, and adjunct faculty at Thomas Jefferson University, Philadelphia, and colleagues.
In addition to the focus on acute depression, Dr. Qaseem and colleagues highlighted the new guidelines' "consideration of patient values and preferences, and costs," as well as responses to therapy.
Recommendations were derived from a network meta-analysis that included studies evaluating nonpharmacologic and pharmacologic therapies, the authors wrote in Annals of Internal Medicine. They compared effectiveness across a range of SGAs, "including selective serotonin reuptake inhibitors; serotonin-norepinephrine reuptake inhibitors; and others such as bupropion, mirtazapine, nefazodone, trazodone, vilazodone, and vortioxetine."
This analysis yielded three pieces of clinical advice.
First, patients in the acute phase of mild depression should receive CBT alone as their initial treatment.
Dr. Qaseem and colleagues noted that many depression studies for pharmacologic therapies excluded these patients in favor of those with moderate to severe depression, leaving an evidence gap.
"Furthermore, the Clinical Guidelines Committee had concerns about adverse effects of SGAs in these patients and suggests that the use of SGAs as initial treatment of these patients should be based on additional considerations, such as limited access to or cost of CBT, history of moderate or severe major depressive disorder, or patient preferences," they added.
The committee's next recommendation, based on moderate-certainty evidence, suggested that CBT alone or an SGA alone should be considered for patients in the acute phase of moderate to severe depression. This call for monotherapy is balanced by a conditional recommendation based on low-certainty evidence that the same group may benefit from initial combination therapy with both CBT and an SGA.
"The informed decision on the options of monotherapy with CBT versus SGAs, or combination therapy, should be personalized and based on discussion of potential treatment benefits, harms, adverse effect profiles, cost, feasibility, patients' specific symptoms (such as insomnia, hypersomnia, or fluctuation in appetite), comorbidities, concomitant medication use, and patient preferences," the guidelines state.
The third and final recommendation offers an algorithm for patients who do not respond to initial therapy with an SGA. Multiple pathways are provided: Switch to CBT or augment with CBT; or switch to a different SGA or augment with a second pharmacologic therapy, such as mirtazapine, bupropion, or buspirone.
"These second-line treatment strategies show similar efficacy when compared with each other," the guidelines committee noted.
Again, the guidelines suggest that second-line choices should be personalized based on the various factors previously discussed.
A timely update
"The new guideline is very different from the last guideline," said Ryan Mire, MD, president of the ACP and practicing internal medicine physician in Nashville, Tenn. in a written comment. "ACP decided to update the depression guidelines with a focus on acute depression because approximately 70% of patients with major depressive disorder do not achieve remission and remain in the acute phase after the initial pharmacologic treatment attempt. In addition, there is new evidence on second-line treatments since the 2016 ACP guideline was published."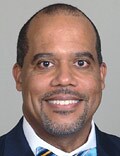 Dr Ryan Mire
Neil S. Skolnik, MD, of Thomas Jefferson University, Philadelphia, agreed that the guidelines offer a necessary and fresh perspective on caring for patients with depression.
"These guidelines are a helpful update, assuring us that we are using the latest, evidence-based therapies, and [they] are written in a practical, easy-to-implement manner," Dr. Skolnik said in a written comment.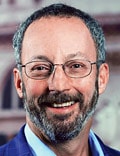 Dr Neil Skolnik
"First, the guidelines reaffirm that CBT is an effective first-line option, with or without the concurrent use of an SGA," Dr. Skolnik said, noting that CBT alone may reduce likelihood of recurrence, compared with an SGA alone. "Many patients do not like the idea of medication, or the potential side effects of medications, and CBT is an evidenced-based approach that can be very helpful for patients."
Dr. Skolnik also applauded the guidelines authors for offering a clear path forward for patients who do not have full remission after treatment – a common clinical scenario.
He went on to offer some more detailed steps forward.
"If someone chooses to be treated with an SGA alone and has not had much response at all to an initial SGA, usually a selective serotonin reuptake inhibitor, I'll usually switch to a different SSRI or serotonin and norepinephrine reuptake inhibitor (SNRI) and/or add CBT," Dr. Skolnik said. "If they have had a partial response, I'll often encourage CBT and consider the addition of augmentation with an additional medication as discussed in the guidelines."
Valuable despite the gaps
Other experts expressed mixed impressions of the update, noting both highs and lows.
"Although [this guideline] has some gaps, it is more valuable in several ways than other widely consulted practice guidelines for depression," wrote Miriam Shuchman, MD and Elia Abi-Jaoude, MSc, MD, PhD, of the University of Toronto, in an accompanying editorial.
Specifically, they praised the publication's focus on shared decision-making in the treatment planning process.
"This effort to respond to patient preferences is crucial and may even increase the chance that patients will improve with treatment," they wrote.
They also applauded the ACP's efforts to recuse any committee members who may have had conflicts of interest "that could affect their judgment about treatments for depression."
After highlighting these attributes, Dr. Shuchman and Dr. Abi-Jaoude noted that the guidelines still contain "significant gaps."
Foremost, they pointed out the guidelines' emphasis on CBT to the exclusion of other nonpharmacologic options.
"The guideline does patients a disservice by leaving out several nonmedication treatment options that clinicians can offer as first- or second-line therapies," they wrote.
This oversight may increase risk that patients simply hop from one SGA to another, which is a common, and often ineffective, strategy, according to Dr. Shuchman and Dr. Abi-Jaoude.
"Patients often go from one drug to the next in the hopes of landing on one that 'works,' " the editorialists wrote. "This narrow clinical approach of pursuing medication-based treatments ignores the ways difficulties in a person's work or relationships may contribute to their struggles with depression. At a time when the COVID-19 pandemic has underscored the importance of the social context of mental health, clinicians may need to consider other forms of support and tailor prescribing to what is most relevant and accessible for a particular patient."
Dr. Shuchman and Dr. Abi-Jaoude went on to suggest several nonpharmacologic options beyond CBT, including interpersonal therapy, psychodynamic therapy, problem solving, behavioral activation, and guided self-help.
The other key gap they pointed out relates to withdrawal.
Although the guideline does advise physicians to taper antidepressants to reduce risk of withdrawal, the editorialists suggested that this recommendation lacked sufficient emphasis, as it can be a particularly difficult period in the treatment process.
"Tapering of an antidepressant may need to be done over months or years, not weeks, and a patient may need to visit a compounding pharmacy to obtain doses of a second-generation antidepressant not marketed by drug manufacturers so that prescriptions can be tapered even more slowly," they suggested.
Financial costs remain unclear
Beyond the above medical considerations, one other piece of the depression puzzle remains unsolved: cost.
In a simultaneously published rapid review, Andreea Dobrescu, MD, PhD, of Cochrane Austria, and colleagues evaluated the relative cost-effectiveness of first- and second-step treatment strategies.
For most comparisons, evidence was insufficient to reach a conclusion, although they suggested that CBT may be more cost effective at the 5-year mark.
"For most pharmacologic and nonpharmacologic interventions for major depressive disorder, evidence was missing or was insufficient to draw conclusions about the cost-effectiveness of first- or second-step treatments for MDD," Dr. Dobrescu and colleagues wrote. "The strongest evidence (albeit still low certainty of evidence) was for the cost-effectiveness of CBT compared with SGA as a first-step treatment over a 5-year time horizon from the societal and health care sector perspectives. However, this evidence should also be interpreted cautiously considering it is based on a single study."
When asked about the financial findings, Dr. Mire agreed that more data are needed, especially because CBT and SGA costs range widely. He suggested that cost, for each patient, should be considered in the personalized approach now highlighted by the new guidelines.
The guidelines and the Cochrane cost-effectiveness study were supported by the ACP. The guidelines' authors and other individuals quoted in this article reported no conflicts of interest.
This article originally appeared on MDedge.com, part of the Medscape Professional Network.
Source: Read Full Article