Mobile phones, particularly smartphones, have significantly influenced our daily life. Since mobile phones with internet capabilities are used for paying bills, watching videos, communicating online, and playing games, they have become an integral part of life for many people.
Study: Mobile Phone Dependency and Sleep Quality in College Students during COVID-19 Outbreak: The Mediating Role of Bedtime Procrastination and Fear of Missing Out. Image Credit: kittrat roekburi / Shutterstock.com
The addiction to our phones
Besides the positive effects of mobile phone usage, scientists are continually documenting adverse effects associated with mobile phone dependency. For example, mobile phone dependency is closely linked with adverse behavioral and psychological problems, including anxiety, depression, poor sleep quality, and impulsivity.
Many individuals are unable to regulate mobile phone usage, a condition that is often referred to as "mobile phone addiction," "mobile phone dependency," and "problematic smartphone use." As a result, these individuals are vulnerable to the negative consequences of excessive mobile phone usage.
College students are amongst the most vulnerable to mobile phone dependency. According to a recent study, 50% of Chinese college studies are dependent on their mobile phones.
This age group has lower self-control because they are undergoing the transition from adolescence to adulthood. This dependency increased considerably during the coronavirus disease 2019 (COVID-19) pandemic.
Mobile phone dependency during the pandemic
Several restrictions were implemented to restrict the spread of severe acute respiratory syndrome coronavirus 2 (SARS-CoV-2), the causal agent of COVID-19, such as social distancing, national lockdowns, quarantine, and home confinement. Unfortunately, these restriction measures have significantly increased mobile phone dependency.
During the pandemic, smartphones became a prime source of information regarding COVID-19, as well as a mode of communication with others.
Previous studies have shown a correlation between mobile phone dependency and sleep quality. This relationship is particularly strong for college students with higher mobile phone dependency.
Poor sleep quality leads to many psychological and physiological problems. In addition, scientists have also revealed an association between internet addiction and sleep quality through bedtime procrastination. Thus, it is imperative to determine the contributing factors that control the relationship between mobile phone dependency and sleep quality.
Recent research has indicated that an individual's fear of missing out (FoMO) is also linked with mobile phone dependency and sleep quality. The term FoMO is associated with individuals craving to be constantly connected to what others are doing. However, the potential influencing factors that link mobile phone dependency and poor sleep quality are not well understood.
About the study
In a recent study under review at the journal BMC Public Health and currently posted to the Research Square* preprint server, researchers examine the relationship between mobile phone dependency, bedtime procrastination, FoMO, and sleep quality among Chinese college students during the COVID-19 outbreak.
The current study hypothesized that bedtime procrastination, mobile phone dependency, and FoMO are linked to an individual's sleep quality. To this end, online surveys were conducted in several universities during Shanghai's COVID-19 outbreak in May 2022. Undergraduate and master students participated in the study.
Study findings
A total of 862 participants, whose mean age was 20.5 years, completed the survey with valid responses. Bedtime procrastination and FoMO were found to affect mobile phone dependency and sleep quality. This is consistent with a previous study in which a similar correlation coefficient between mobile phone dependency and sleep quality was found.
Excessive mobile use before bedtime potentially reduces sleep time. Therefore, during the COVID-19 pandemic, the increased use of smartphones could have exacerbated the adverse effects related to psychological stress and sleep disturbances. The blue light emitted from mobile phone screens affects melatonin levels and the sleeping process.
In China, WeChat is a popular social media application that aids in messaging, chatting online, and making video calls. The increased use of social media apps like WeChat through mobile phones during bedtime was common among college students. This observation also suggests that college students remained on social media for extended periods due to increased FoMO sentiments.
These findings align with previous research revealing that mobile phone dependency was positively associated with FoMO. Furthermore, since mobile use is significantly higher among college students, it is indicative that this group experiences higher levels of FoMO.
Conclusions
One limitation of this study is its cross-sectional study design. Furthermore, the authors did not consider other psychological and behavioral factors that might affect sleep quality.
Despite these limitations, the current study established that increased mobile phone dependency among college students affected their sleep quality. Furthermore, college students with a high level of mobile dependency had greater levels of FoMO, affecting their sleep quality.
Thus, a robust correlation between bedtime procrastination and FoMO was observed in this study.
*Important notice
Research Square publishes preliminary scientific reports that are not peer-reviewed and, therefore, should not be regarded as conclusive, guide clinical practice/health-related behavior, or treated as established information.
Journal reference:
Huang, T., Liu, Y., Tan, T. C., et al. (2023) Mobile Phone Dependency and Sleep Quality in College Students during COVID-19 Outbreak: The Mediating Role of Bedtime Procrastination and Fear of Missing Out. Research Square. doi:10.21203/rs.3.rs-2497672/v1. https://www.researchsquare.com/article/rs-2497672/v1
Posted in: Medical Science News | Medical Research News | Disease/Infection News
Tags: Addiction, AIDS, Anxiety, Coronavirus, Coronavirus Disease COVID-19, Depression, Internet Addiction, Melatonin, Pandemic, Research, Respiratory, SARS, SARS-CoV-2, Severe Acute Respiratory, Severe Acute Respiratory Syndrome, Sleep, Stress, students, Syndrome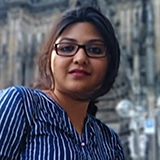 Written by
Dr. Priyom Bose
Priyom holds a Ph.D. in Plant Biology and Biotechnology from the University of Madras, India. She is an active researcher and an experienced science writer. Priyom has also co-authored several original research articles that have been published in reputed peer-reviewed journals. She is also an avid reader and an amateur photographer.
Source: Read Full Article