Introduction
Role of flow cytometry in discovering antimicrobials
Pros and cons of flow cytometry
References
---
Antimicrobial drug resistance is one of the biggest threats to global health as it can disrupt how simple infections are treated and become superbugs and untreatable. Antimicrobial resistance is when a microbe becomes resistant to available antimicrobial treatments. According to the World Health Organisation (WHO), antimicrobial resistance is responsible for five million deaths worldwide annually, and this number is set to increase yearly.
To overcome antimicrobial resistance, new antimicrobials are required that target an aspect of the microbe that is not previously targeted and has not evolved to evade the antimicrobial activity. An important and effective method of discovering novel antimicrobials is utilizing flow cytometry, which will be the focus of this article.
Image Credit: Jarun Ontakrai/Shutterstock.com
Role of flow cytometry in discovering antimicrobials
Flow cytometry is a technique that measures the characteristics of a cell in terms of physical and chemical. This process requires cells to be suspended in a fluid and then passed through the instrument and, therefore, a laser beam; the light is scattered, characteristic of different types of cells and their features.
The ability of flow cytometry to analyze a large volume of heterogeneous cells and process the biological functions and information of the cell makes it an attractive prospect for drug discovery. Flow cytometry has also greatly improved its ability to identify biological events and sort cells using high-throughput multifactorial analysis.
When discovering novel antimicrobials, the number of candidates being assessed is vast and requires a rapid and automated screening process. Growing microbes traditionally measure the susceptibility of microbes to potential antimicrobial agents or antimicrobial peptides in bulk in the presence of the novel agent and whether the growth of the microbe is inhibited. Flow cytometry can study the susceptibility at a single cell level and whether the microbe shows metabolic activity when exposed to a potential antimicrobial agent. Flow cytometry also measures susceptibility and the method through which the antimicrobial agent acts by identifying the metabolic activity inhibited or the permeability of the membrane to dyes.
How are Photodiodes Used in Flow Cytometry?
Omics eBook
Compilation of the top interviews, articles, and news in the last year.
Download a free copy
Flow cytometry can also be implemented to study the interaction between host and pathogen and identify genes specifically expressed and required during this interaction. This can be utilized to understand infections from a molecular perspective and identify weaknesses and opportunities when targeting microbes.
To further understand the molecular basis of microbes, flow cytometry allows us to categorize and differentiate different cell types that exhibit different physiological states from entire cultures. This incorporates cell sorting and analyzing the results using proteomic or transcriptomic to identify the subcategories.
Pros and cons of flow cytometry
One of the main advantages of flow cytometry is the speed at which a potential antimicrobial agent is screened, and this allows for a vast number to be quantified and the most promising antimicrobials to be identified. Traditional growth assays used to analyze the microbes' growth with exposure to antimicrobial agents require 24 hours, and flow cytometry analysis requires a few hours.
Flow cytometry also provides the mechanism through which the antimicrobial activity acts on the microbe and the metabolic activity it disrupts. This is useful as then chemical modification that may enhance or diminish the antimicrobial can be identified, and these adjustments can be incorporated into further analog developments. These small insights will not be as visible and clear in normal microbial growth stages, and such enhancements could be overlooked.
A limitation of flow cytometry is that cell aggrupation and cluster formation can be problematic as it may not distinguish between singular cells and groups passing through the interrogation point. To avoid this, samples must be disaggregated and homogenized via various methods, such as mild sonication. The small size of the microbes may also be a limitation, as it may be difficult to distinguish them from cellular debris. This limitation may be overcome by using both forward scatter and fluorescence signals. Flow cytometry has evolved and undergone many improvements, allowing it to become a useful and distinguished technique. This technique has accuracy and efficiency, but it also requires expensive equipment and skilled personnel to perform the tests and interpret the results.
The need for novel antimicrobials grows exponentially as our current antimicrobials seem ineffective towards some superbugs – making us vulnerable. Addressing this requires innovative methods of targeting microbial, which have not formed mutations. The advantage of flow cytometry in terms of time and insight into the mechanism of antimicrobials is invaluable as it allows us to study a large library of potential antimicrobials and identify those with potential or the modifications that are needed to make them effective against microbes. Flow cytometry plays a pivotal role in identifying novel antimicrobials.
Image Credit: OpturaDesign/Shutterstock.com
References:
O'Brien-Simpson, N. M., Pantarat, N., Attard, T. J., Walsh, K. A., & Reynolds, E. C. (2016). A Rapid and Quantitative Flow Cytometry Method for the Analysis of Membrane Disruptive Antimicrobial Activity. PloS one, 11(3), e0151694. https://doi.org/10.1371/journal.pone.0151694
Muthuirulan, P. (2017, November 5). Flow cytometry: breaking bottlenecks in drug discovery and development. Drug Target Review. https://www.drugtargetreview.com/article/14512/flow-cytometry-breaking-bottlenecks-drug-discovery-development/
Ambriz-Aviña, V., Contreras-Garduño, J. A., & Pedraza-Reyes, M. (2014). Applications of flow cytometry to characterize bacterial physiological responses. BioMed research international, 2014, 461941. https://doi.org/10.1155/2014/461941
Further Reading
All Flow Cytometry Content
Using Flow Cytometry in Disease Diagnosis
Flow Cytometry and Drug Discovery
Using Flow Cytometry in Biomarker Detection
Flow Cytometry Methodology, Uses, and Data Analysis
More…
Last Updated: Feb 1, 2023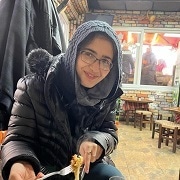 Written by
Storay Amiri
Storay attended the University College of London (UCL) to Study Master of Pharmacy and graduated in 2021 with First Class Honors. A four-year integrated master degree with a detailed focus on all parts of medication, from chemistry to body therapeutics, pharmacology, pharmaceutics, and more.
Source: Read Full Article