Editor's note: Find the latest COVID-19 news and guidance in Medscape's Coronavirus Resource Center.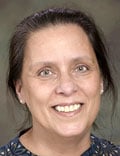 Dr Ines Colmegna
Immunosuppressed patients with autoimmune diseases who received the Moderna mRNA-1273 SARS-CoV-2 two-dose vaccine series had a frequency of adverse events similar to the general population albeit with a somewhat reduced, but still significant, antibody response with no severe vaccine-related disease flares, results of a prospective, nonrandomized open-label comparative trial in Canada demonstrated.
At the same time, patients with RA who were taking rituximab and patients with systemic lupus erythematosus (SLE) who were taking mycophenolate mofetil seemed to have reduced humoral responses after receiving the vaccine, said Ines Colmegna, MD, reporting results of the COVID-19 Vaccine in Immunosuppressed Adults with Autoimmune Disease (COVIAAD) study as a late-breaking poster abstract at the virtual annual meeting of the American College of Rheumatology. Colmegna is an associate professor of rheumatology in the division of experimental medicine at McGill University, Montreal.
"The frequency of adverse events, specifically the reactogenicity in people with comorbid conditions regardless of their diagnosis, was similar to healthy controls in this study, and their frequency was similar also the initial studies in the general population," Colmegna said.
COVIAAD prospectively enrolled 220 fully vaccinated patients, 162 with rheumatic disease (131 with RA, 23 with SLE, and 8 with other diseases) and 58 controls. Adverse events a week and a month after each dose was the primary outcome. The postvaccine presence of the IgG antibody against the SARS-CoV-2 spike protein and the receptor binding domain (IgG-RBD) was the secondary outcome. Colmegna said that the study will continue evaluating participants after they get a third dose.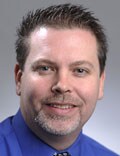 Dr Jeffrey Curtis
The Canadian trial appears to validate the ACR's COVID-19 vaccine guidance, the fourth version of which was issued in October, said Jeffrey Curtis, MD, MS, MPH, professor of immunology and rheumatology at the University of Alabama at Birmingham and lead of the ACR COVID-19 Vaccine Guidance Task Force. Specifically, the guidance recommends that patients on rituximab or other anti-CD20 B-cell–depleting agents discuss vaccine timing with their rheumatologist.
"A few things changed over time when there was a paucity of evidence for any vaccine, but as time has gone on, mostly we were more correct than we weren't," Curtis said of the task force's work. "The evidence that now is in this poster with regard to systemic lupus erythematosus and mycophenolate mofetil is [that] you have impaired vaccine response. If you're on a B-cell drug like rituximab, you really have impaired vaccine response."
In the study, 100% of controls had immunogenicity in terms of anti-spike and anti-RBD levels after the first and second dose. The rate of immunogenicity after the first and second dose were 67% and 88% in all patients with RA, and 35% and 78% in patients with SLE who were taking mycophenolate mofetil. The subset of patients with RA on rituximab (n = 17) had rates of immunogenicity of 5.9% and 17.6%, respectively.
"Measured antibody response is not the only way in which people develop a response to a vaccine, and there are also similar responses that occur even in people who are on rituximab and have not developed antibodies," Colmegna said. "That's a very important message also that we need to convey to patients: The immune response really extends beyond antibody protection."
Overall, disease activity in both patients with RA and SLE did not appreciably change from baseline within 7 days and 28 days of each vaccine dose.
The study raises important questions about the timing of the vaccine, particularly in patients on rituximab, Colmegna said in an interview. "In theory, there is no element to suggest that, if you would schedule the vaccine a month prior to the next dose of rituximab, the effect of the drug would have decreased the number of B cells, and that the possibility of developing antibodies in response to the vaccine might be better if you give rituximab a month later when the amount of the drug and the effect of the drug is maximal," she said. The average interval between patients receiving rituximab and vaccines was 4.5 months, Colmegna said in answering a question after her presentation.
Curtis said that the effect of holding rituximab or the vaccine to boost antibodies "is somewhat yet unknown. We think it will help, but that's not a guarantee," he said. "We don't have direct evidence that just because the drug impairs vaccine response, that holding that drug for a week or 2 is going to take care of the problem."
The study does arm rheumatologists with more information for discussing COVID vaccines with vaccine-hesitant patients with autoimmune diseases, Curtis said.
"It gives them evidence that for most of our immunomodulatory drugs the vaccine works pretty well," he said. "The poster provides evidence that, compared to healthy controls, the vaccine doesn't work quite as well in some patients, but for most people it actually did work pretty well. That reinforces the message: Go get vaccinated because [you] will mount [an immune] response, even, if that response isn't quite as brisk as it is in healthy people."
Colmegna and Curtis have no relevant relationships to disclose. The study received funding from Health and Social Services Quebec.
This article originally appeared on MDedge.com, part of the Medscape Professional Network.
Source: Read Full Article