Similar percentages of Canadians increased and decreased their alcohol consumption during the first two waves of the COVID-19 pandemic in 2020, according to new research.
In an examination of data for almost 30,000 participants in the Canadian Longitudinal Study on Aging (CLSA), 13% reported increased alcohol consumption, and 13.3% reported decreased consumption.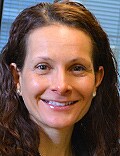 Dr Jacqueline McMillan
"What we found was that about 26.3% said that they had changed their alcohol intake," study author Jacqueline McMillan, MD, a geriatrician and clinical assistant professor at the University of Calgary, Alberta, told Medscape Medical News. McMillan is Calgary site lead for the CLSA. "We were surprised to find that it was nearly equivalent, the number of people who had increased and the number who decreased alcohol intake."
The data were published online July 11 in the Canadian Journal of Public Health.
Binge Drinking Common
The aim of the study was to examine the proportion of changes in alcohol intake and binge drinking during the first 10 months (corresponding to the first two waves) of the COVID-19 pandemic among middle-aged and older individuals. The researchers also sought to identify factors associated with change in alcohol intake. Respondents were participants in the CLSA who agreed to complete a COVID-19 questionnaire covering the first (April-May 2020) and second (September-December 2020) waves of the pandemic.
Investigators found that the predictors of increased intake were female sex, lower age (younger than 75 years), higher income, current cannabis smoking, and depression or anxiety. People whose incomes exceeded $150,00 annually had a 3.3 times greater likelihood of increased alcohol intake. "A lot of these were in keeping with what other studies have found, but be mindful that our study is in middle-aged to older Canadians," said McMillan.
Predictors of decreased alcohol consumption included male sex, post-secondary education, annual income greater than $150,000, and living alone, said McMillan.
Study investigators also inquired about binge drinking (which was defined as consuming 5+ drinks at the same sitting or occasion for men and 4+ drinks for women) since the start of the pandemic. Overall, 11.2% of respondents met criteria for occasional binge drinking, which was defined as less than once per month, and 16.7% met criteria for regular binge drinking, which was defined as once or more per month.
Of those who had increased their alcohol intake since the start of the pandemic, 46.2% met criteria for regular binge drinking and 13.6% for occasional binge drinking. (The remaining 40% did not meet criteria for binge drinking.)
Previous and current marijuana/cannabis use were associated with 1.4 times and 1.9 times higher odds, respectively, of increased intake, compared with not using. Furthermore, previous cannabis use was associated with 1.5 times greater odds, and current cannabis use with 2.9 times greater odds, of binge drinking.
McMillan acknowledged that a shortcoming of this analysis is that the reporting of intake came from respondents.
"That is one of the limitations of the study," said McMillan. "We are asking people to self-report, and whether intentionally or unintentionally, there may be some under- and overreporting, but it is probably more underreporting."
Implications for Fall Risk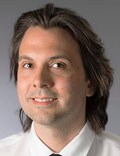 Dr Kevin Shield
Kevin Shield, PhD, independent scientist at the Centre for Addiction and Mental Health in Toronto, Canada, noted the liberalization of access to alcohol in Canada during the pandemic. "One of the strategies to help businesses out during the pandemic was to make alcohol orderable through food delivery apps," Shield told Medscape. "And if you weren't getting takeout, alcohol could come to your door. There was also a huge increase in online sales."
Shield agreed that self-reporting of alcohol consumption may lead to inaccurate capture of alcohol intake, usually characterized as underreporting. "Our memories can be incorrect when we try to quantify alcohol intake," said Shield.
What Shield viewed as a power of this investigation was narrowing the age range of respondents. "The strength [of this study] is focusing on individuals who are a little bit older, as opposed to studies that try to capture changes in alcohol intake among all ages," he said.
Additionally, the manner in which investigators operationalized the study was thought-provoking, as they looked at the number of drinks imbibed, asking if there was an increase or decrease, said Shield.
"We usually just focus on average changes," said Shield. "In this case, they were asking if you increased or decreased alcohol intake. They are treating it as two separate outcomes, which allows us to better understand why individuals change their alcohol use."
Shield remarked that the co-consumption of alcohol and cannabis that was observed in the study is distressing, as the intake of each affects gait, an outcome that puts older individuals at risk for events like falls.
"If you combine the two, alcohol and cannabis, that is synergistic," said Shield. "That is going to increase the risk of falls among these individuals. This is really concerning in terms of injuries amongst older people."
The CLSA COVID-19 Questionnaire-based study was funded by the Juravinski Research Institute, McMaster University, McMaster Institute for Research on Aging, Public Health Agency of Canada, and the Government of Nova Scotia. The Canadian Longitudinal Study on Aging was funded by the Canadian Institutes of Health Research, the Canada Foundation for Innovation, Newfoundland and Labrador, Nova Scotia, Quebec, Ontario, Manitoba, Alberta, and British Columbia. McMillan and Shield reported no relevant financial relationships.
Can J Public Health. Published online July 11, 2022. Full text
For more news, follow Medscape on Facebook, Twitter, Instagram, YouTube, and LinkedIn
Source: Read Full Article